Reconstructive Surgery - Adult
Head and Neck Reconstruction
Approximately 70 head and neck reconstruction post excision of tumour are performed annually
Multidisciplinary team surgery with Oro-Maxillo-Facial Surgery and Otorhinolaryngology for management of cancer and ameloblastoma which requires immediate reconstruction
Case mix includes reconstruction for full or partial tongue surgery, cheek wall reconstruction, and mandibular and maxillary reconstruction post bone excision for tumours that invades underlying bone.
Most reconstructions in this category employs free tissue transfers that might include bone, muscle and soft tissue.
Pharyngeal wall defects post surgery are reconstructed with participation of Otorhinolayngology and Upper Gastrointestinal Surgery teams.
Chest Wall Reconstruction
Cases such as locally advanced breast cancer with significant chest wall, skin and axillary involvement, immediate chest wall reconstruction with free soft tissue transfers are performed after Breast Surgery team completed excision and axillary dissection.
For tumours arising from within the thorax and mediastinum, surgery will involve Cardiothoracic . Surgeons to remove the primary tumour while Plastic Surgeons offer access to the tumour through the chest wall and closure of the chest wall defect, either primarily, utilising implants and/or free soft tissue transfer.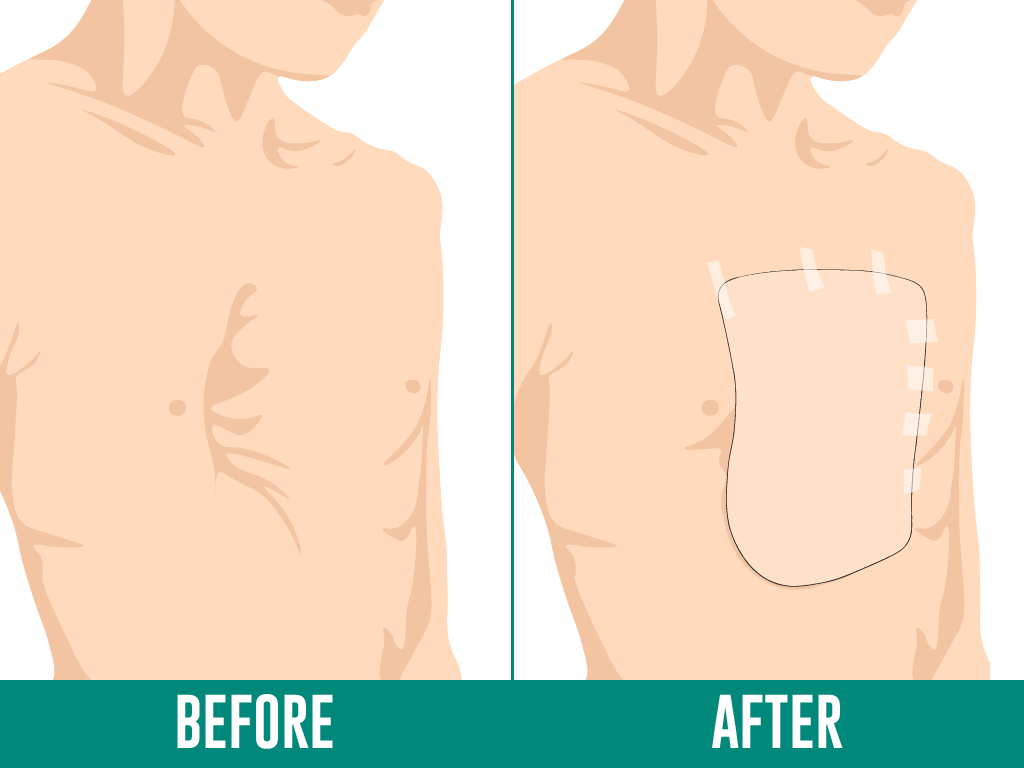 Abdominal Wall Reconstruction
Cases includes primary wall cancers or cancers from the bowel of female reproductive organs which spreads to the abdominal wall.
Reconstruction includes application of composite mesh, abdominal wall component separation, pedicled or free tissue transfer.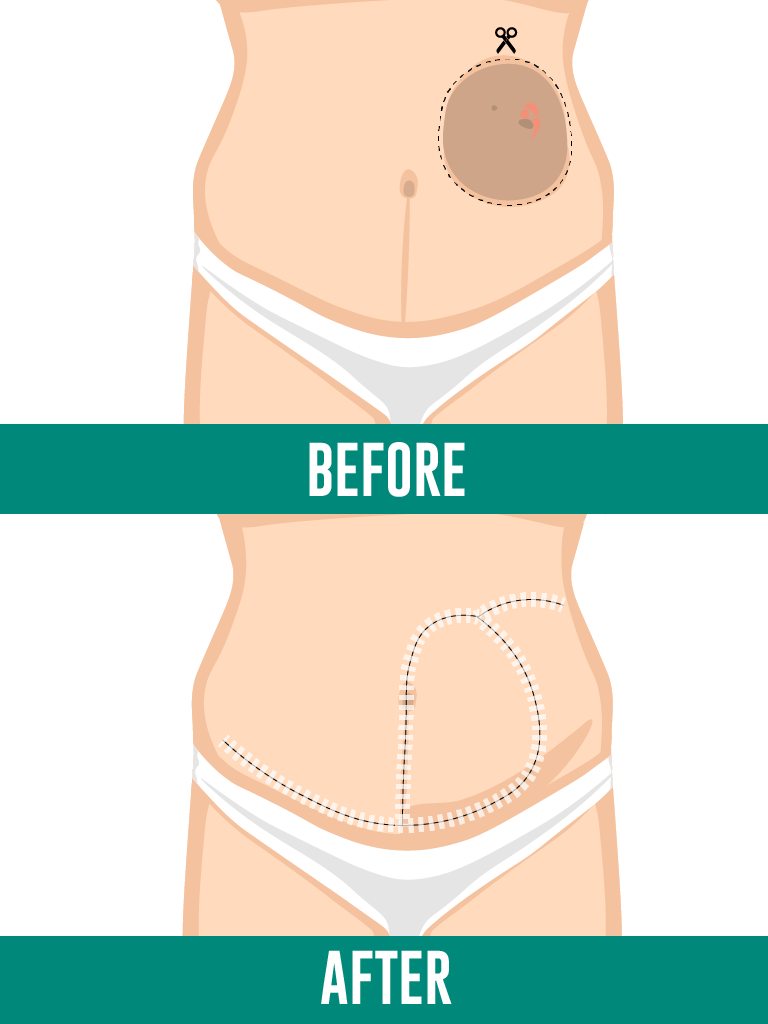 Perineal Reconstruction
Cases includes excision of perineal extramammary Paget's, closure of Fournier's gangrene and closure of complicated perineal wound post trauma or excision of tumpour.
Multimodality of wound coverage technique are used.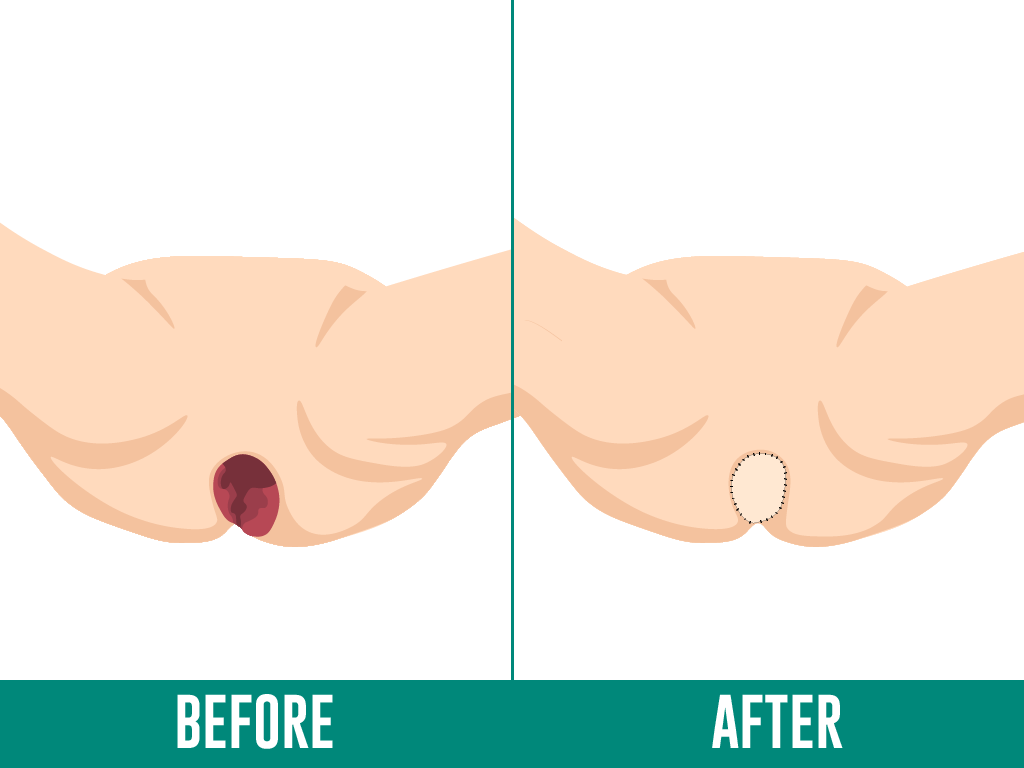 Orthoplastic Services
Cases referred from Orthopaedics specialty for wound coverage post trauma, tumour excision or infection.
Immediate or delayed wound coverage with skin graft, pedicled, free flap techniques or combinations of these techniques are employed.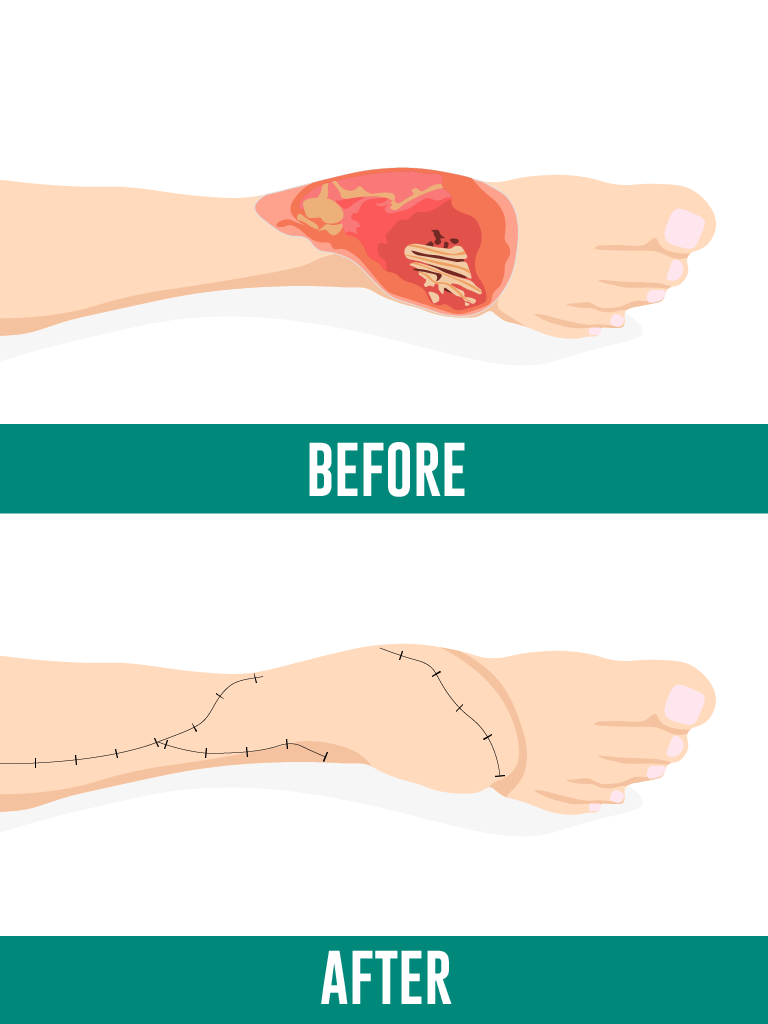 Breast Reconstruction Post Mastectomy
Surgical services covers both immediate and delayed breast reconstruction post mastectomy or breast conserving surgery.
Methods of reconstruction includes free or pedicled native tissue transfers, lipofilling technique and breast implants.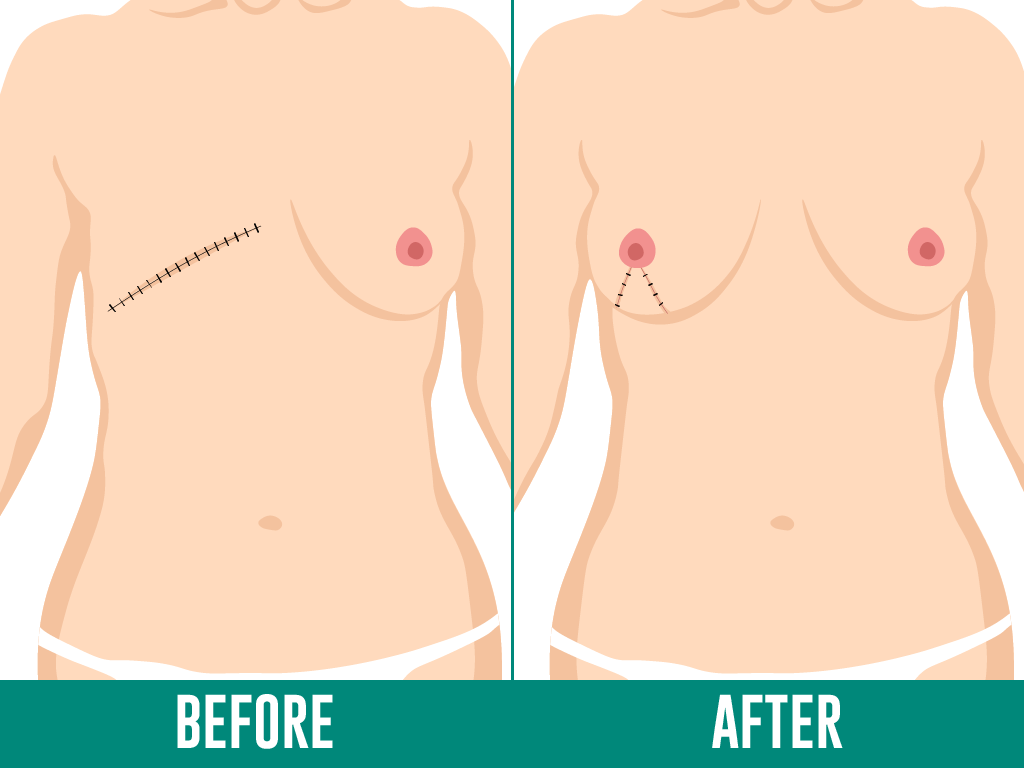 Vaginal Reconstruction
Performed together with urology, colorectal surgery and oncology gynaecology teams.
Cases such as pelvic exenteration for pelvic tumours and correction of rectovaginal or urovaginal fistulas, either malignant or as a consequence of radiotherapy.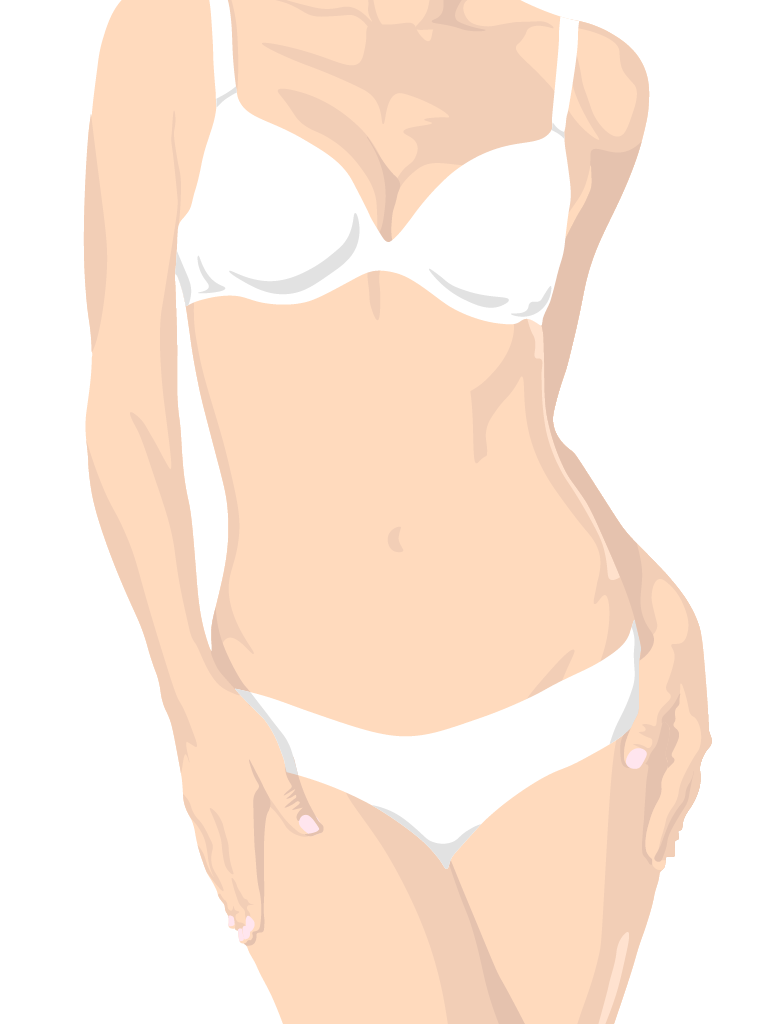 RECONSTRUCTIVE SURGERY- PAEDIATRIC
Syndactyly Release
Release of congenital hand and finger deformity.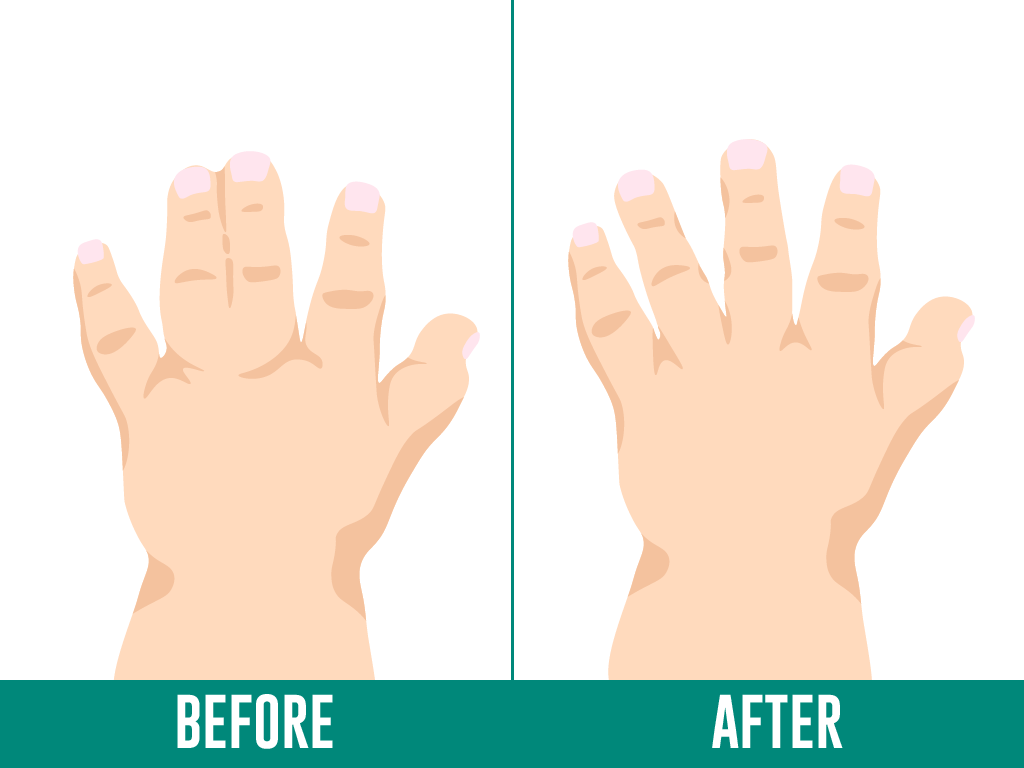 Cutaneous Closure of Congenital Spina Bifida
Immediate closure of skin and subcutaneous component of spina bifida after dural repair by neurosurgeon.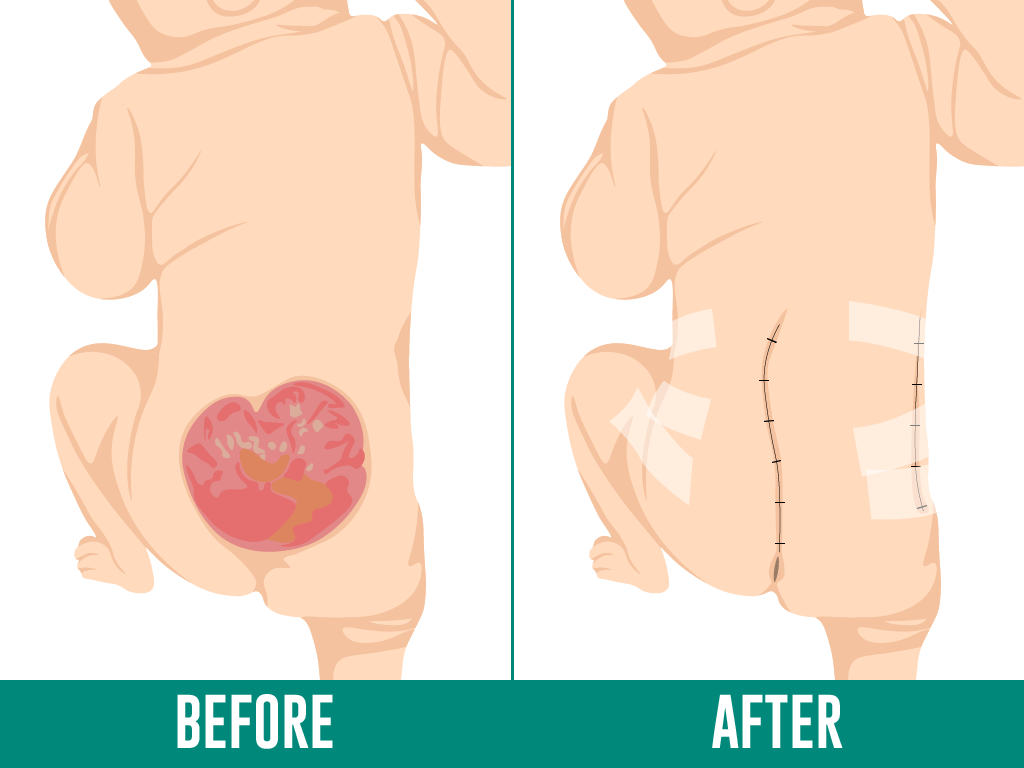 Cleft Surgery
Primary repair of cleft lip and palate including bilateral cleft palate.
Repair of complications of primary surgery such as fistula repair with local tissue or free tissue transfer.
Secondary deformity repair upper lip revisions and rhinoplasty.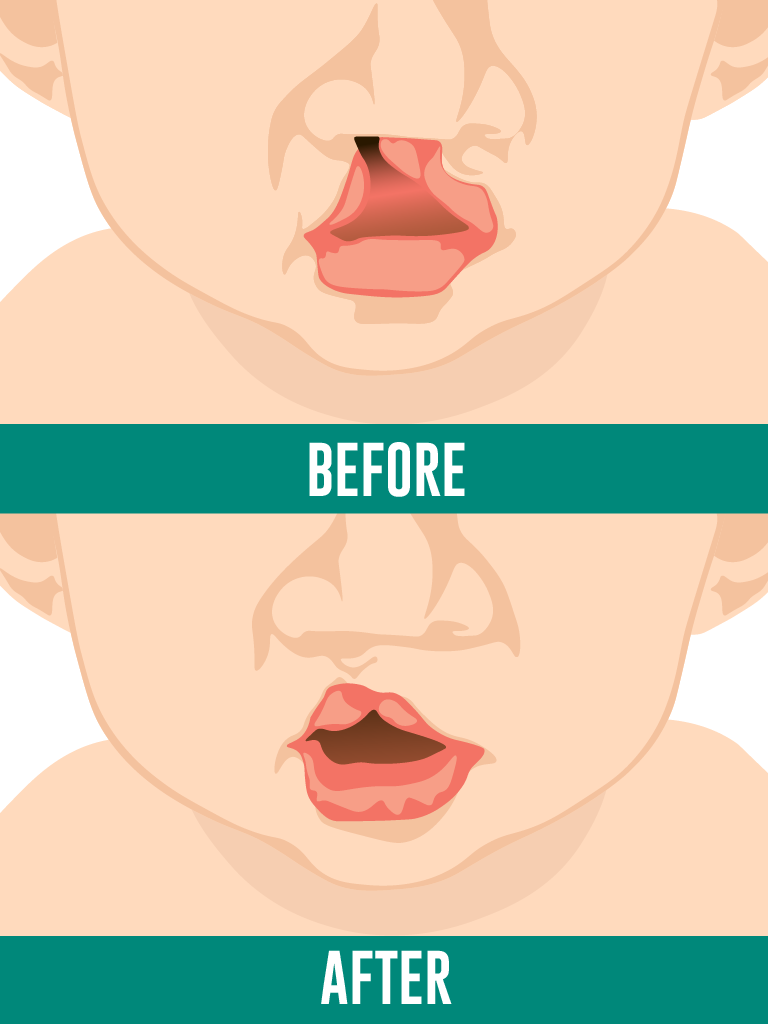 Surgical Management of Cutaneous Vascular Malformation
Surgical intervention after failed medical therapy by Paediatrics team, especially if the tumour is causing significant problems to the patient, such as bleeding, obscuring view or swallowing.
Includes hemangioma, Arteriovenous malformation, venous malformation and lymphangioma.
Reduction Mammaplasty
Aka breast reduction surgery especially for patients with clinical symptoms such as back and neck pain and recurrent under breast infections.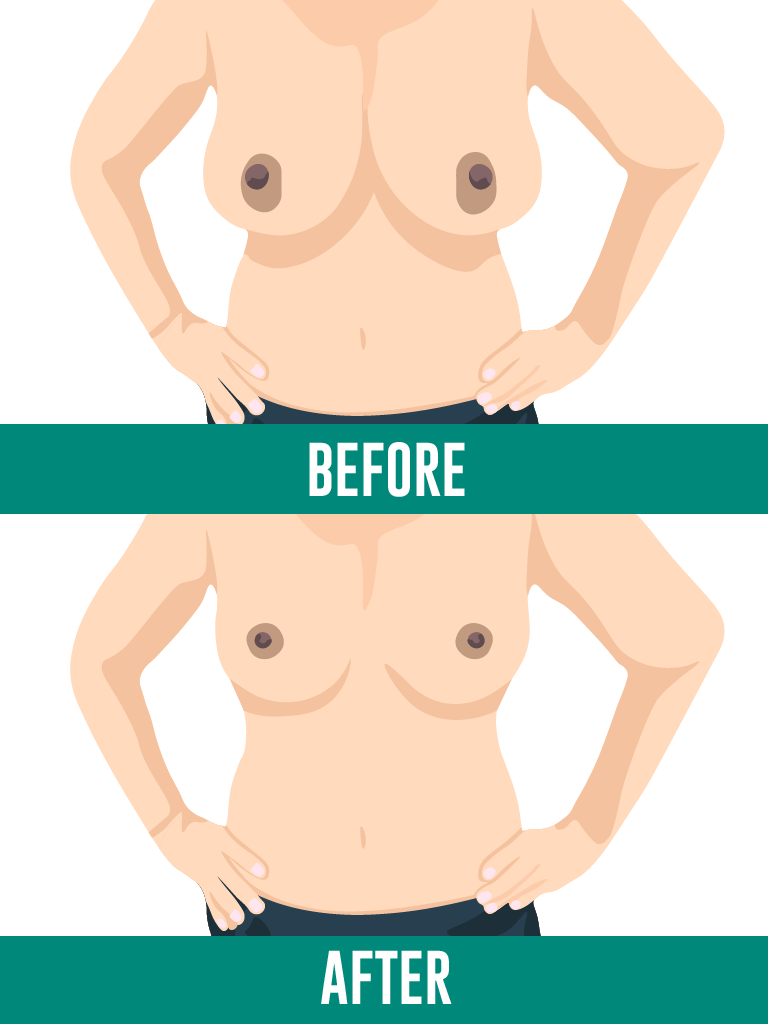 Scar and Keloid Management & Contracture Release
Regular follow up and advice for improvement of scar that includes non-surgical and surgical options.
Non surgical options also involve management with Physiotherapist and Occupational therapist.
For severe scar especially which causes contractures, surgical intervention can be administered which may necessitates skin repositioning, skin graft or flap for release of skin tightness.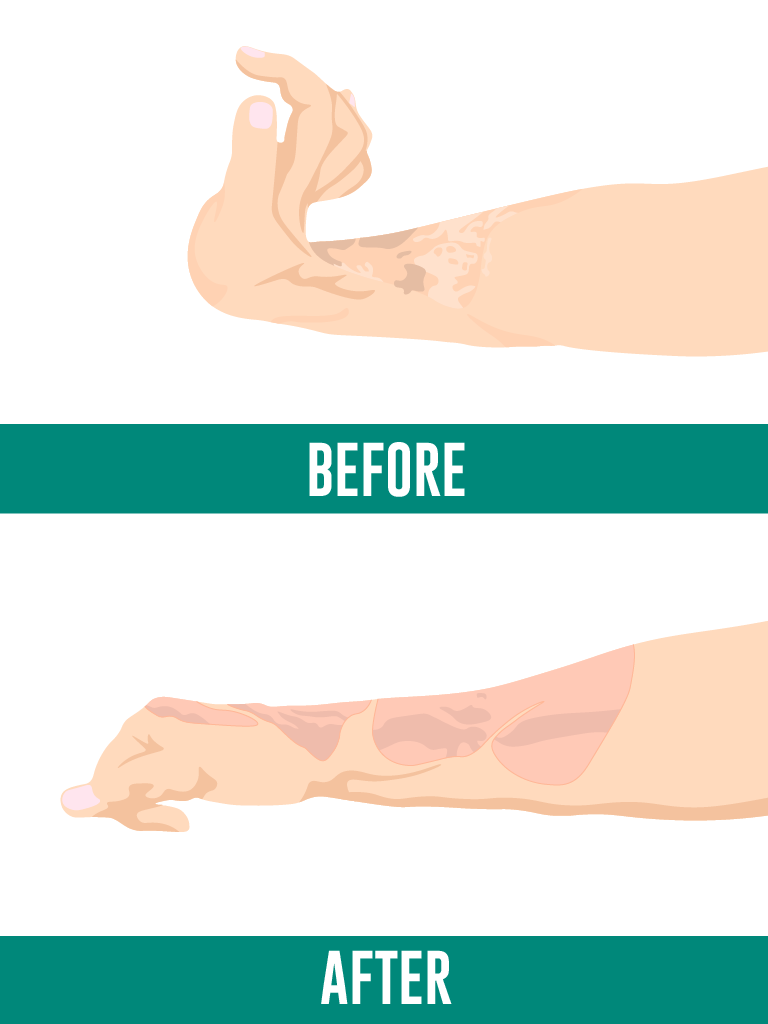 Lower Limb Lymphedema
Non surgical management: Patients would be followed up on a regular basis and assessed for complications and prevention of worsening of lower limb swelling.
Surgical management: patients would also be assessed on suitability for surgery.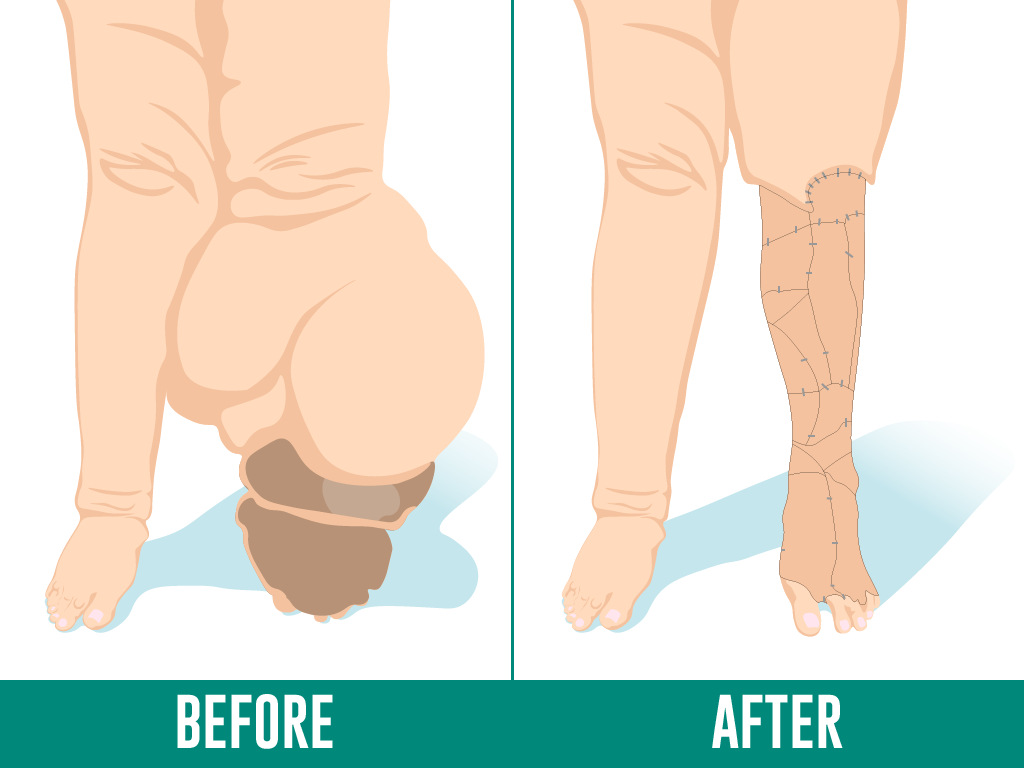 Subcutaneous Malignancies
This includes excision of skin tumours of both benign and malignant in origin, of both primary or secondary from visceral tumours.
Closure of defects can include primary closure, skin grafts and flap coverage.
Post operatively, patients will be referred to Oncology team for further adjuvant treatment if necessary.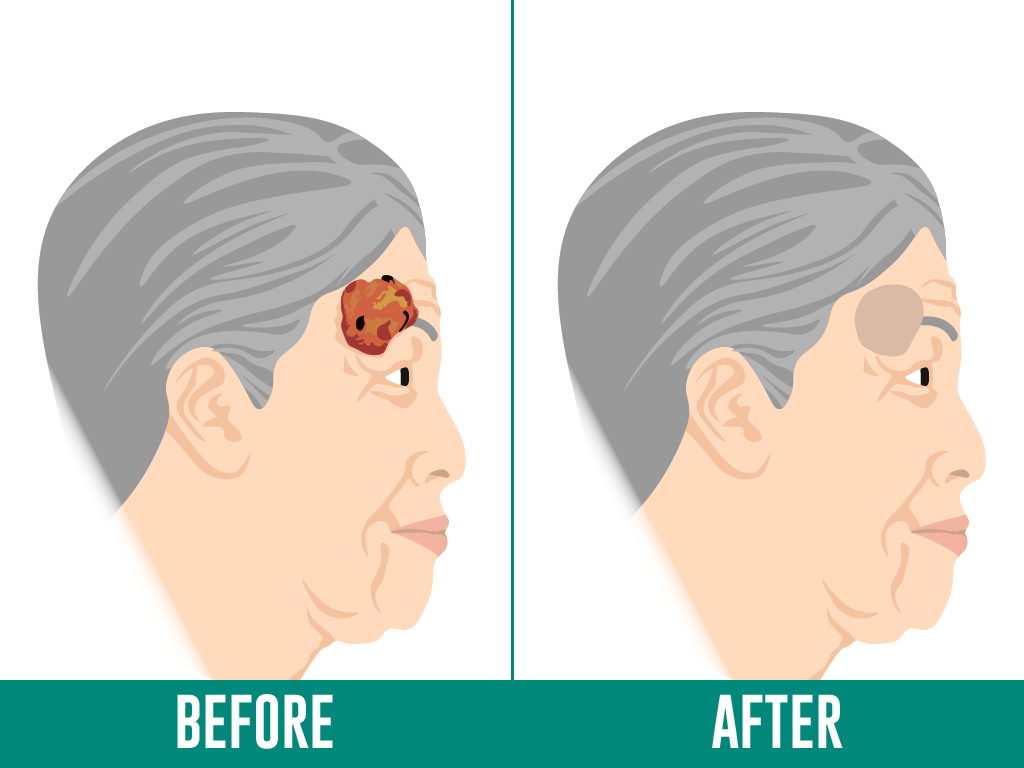 Excision of Gynecomastia
Some men has hormonal imbalance which causes enlargement of breasts, while other men has bigger 'breast' due to accumulation of fat.
After assessment, suitable surgical intervention which includes excision and/or liposuction with nipple reduction will be discussed with the patient.
Body Contouring Surgery
Removal of excess skin after massive weight loss especially after Bariatric Surgery.
This includes brachioplasty (removal of excess skin of arms), chest wall reduction (breast reduction for females), abdominoplasty ('tummy tuck'), butt lift and thighplasty (removal of excess thigh skin).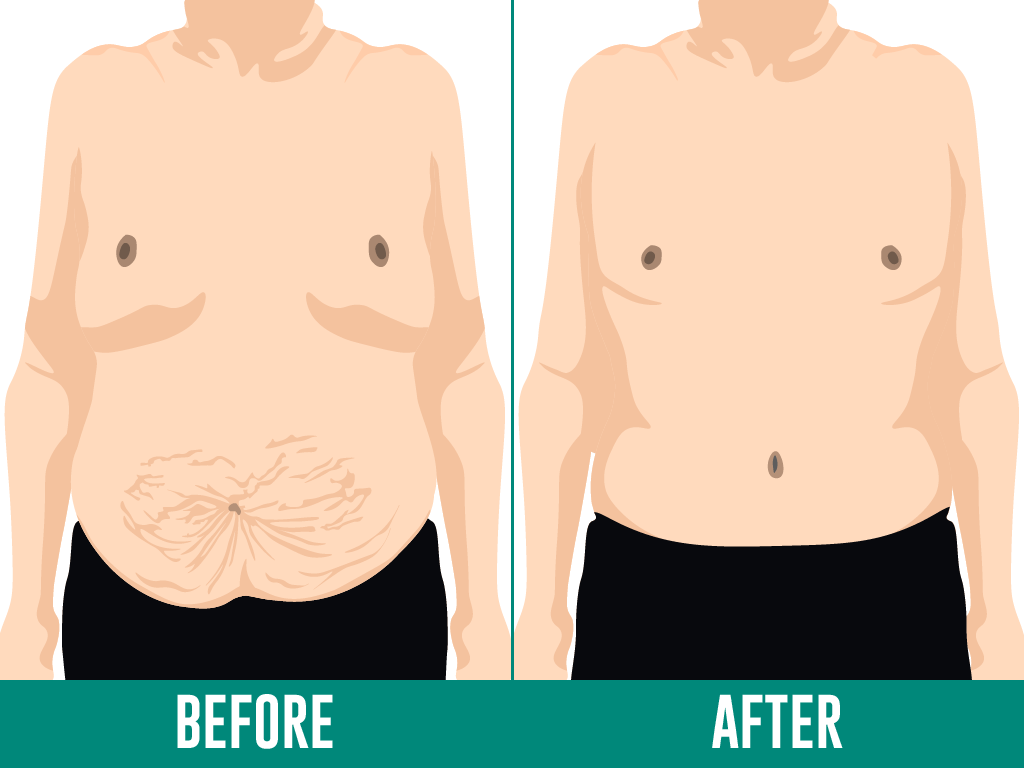 Facial Reanimation
Primary or secondary facial paralysis for static and dynamic facial reanimation surgery.
Surgery is only performed after careful assessment and failed medical therapy for secondary facial paralysis.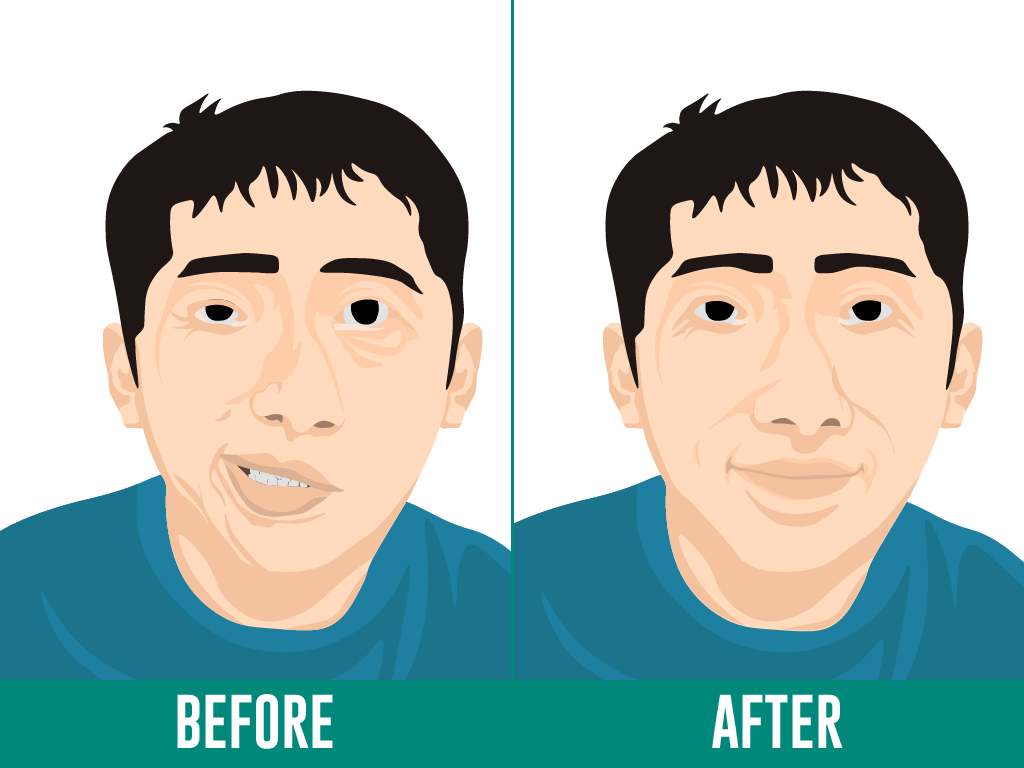 Facial Lacerations
Especially major facial lacerations which are involving important facial subunits and  polytrauma patients.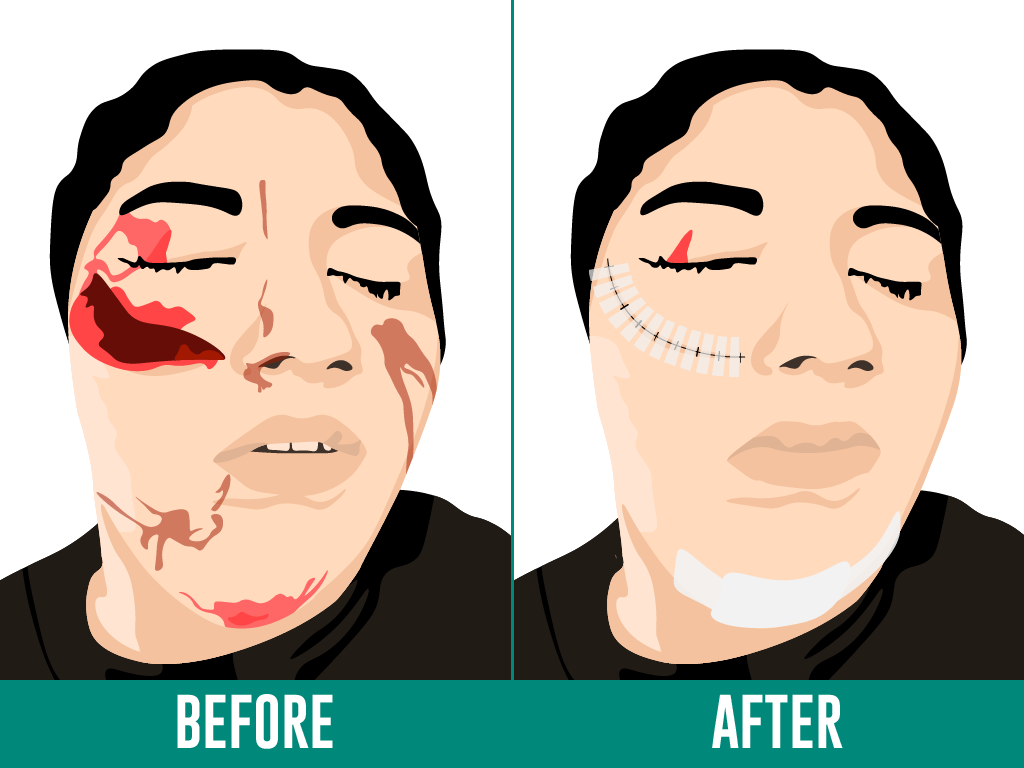 Burns Injury
At the moment, Burns Unit is not available in our centre for optimal management of major burns injury.
Minor burns patients are still managed in our centre.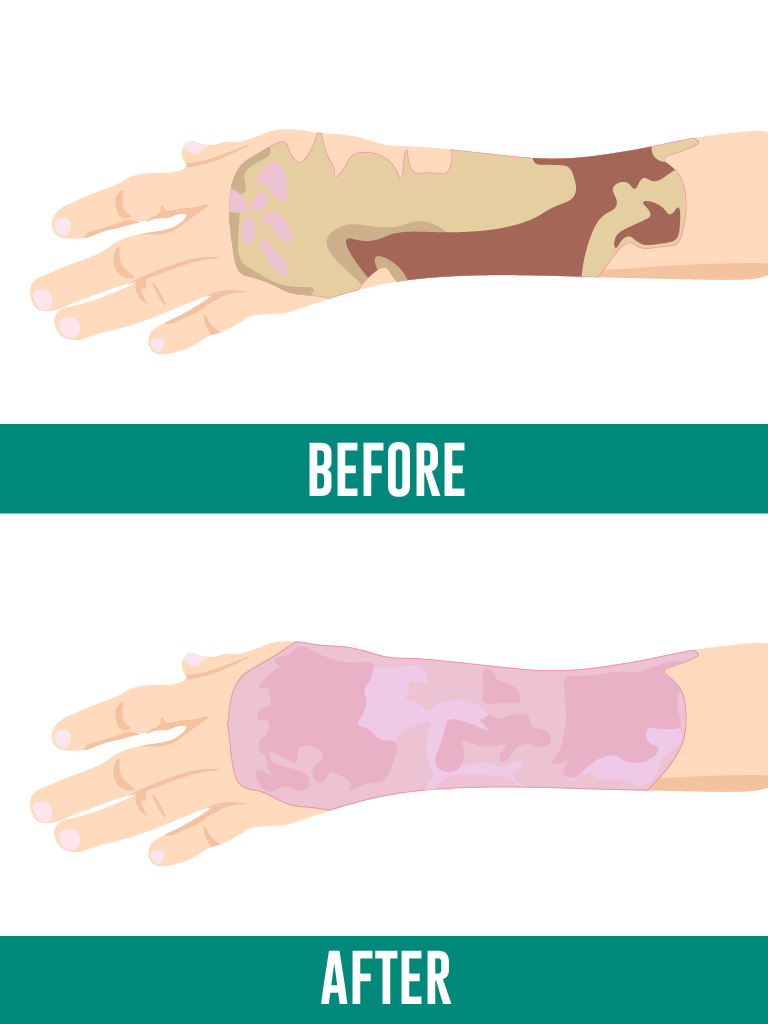 Please take note that most aesthetic procedures are done in the private wing of the hospital (University of Malaya Specialist Centre (UMSC)). Generally, a case is considered an aesthetic case when the procedure done is to improve appearance and not to return to the previous function of the organ. Some of the aesthetic procedures offered in UMSC are listed below.
Aesthetic body contouring surgery
Brachioplasty Reduction
Mammaplasty
Abdominoplasty
Thighplasty
Liposuction procedures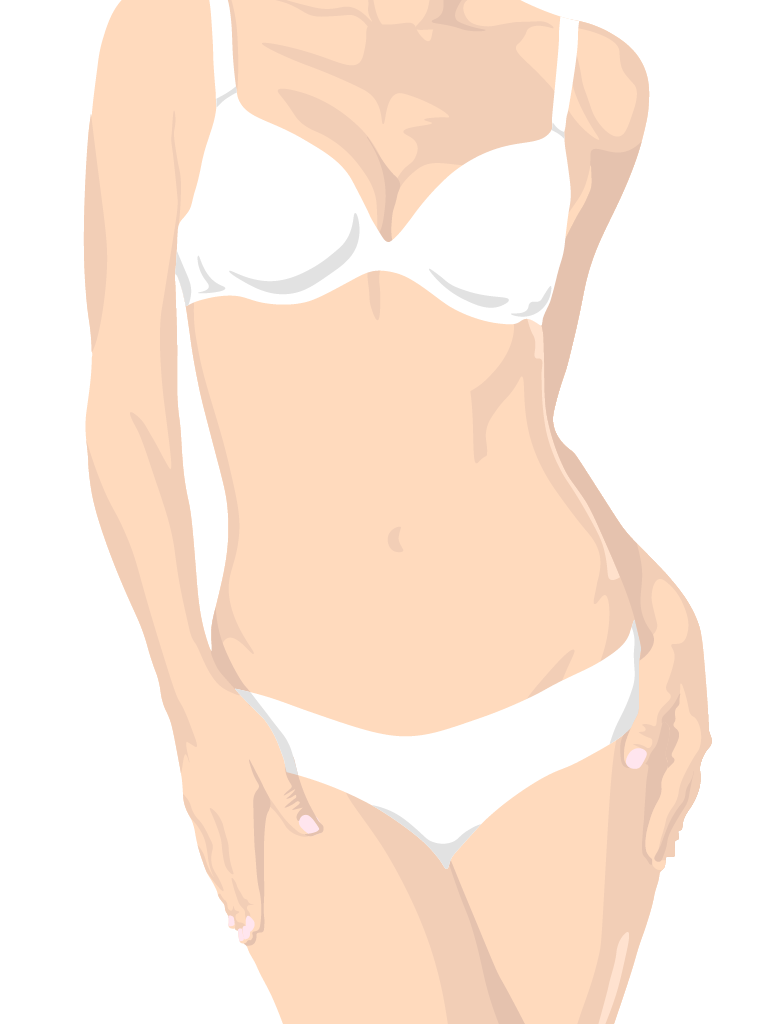 Aesthetic lipofilling
At the moment, Burns Unit is not available in our centre for optimal management of major burns injury.
Minor burns patients are still managed in our centre.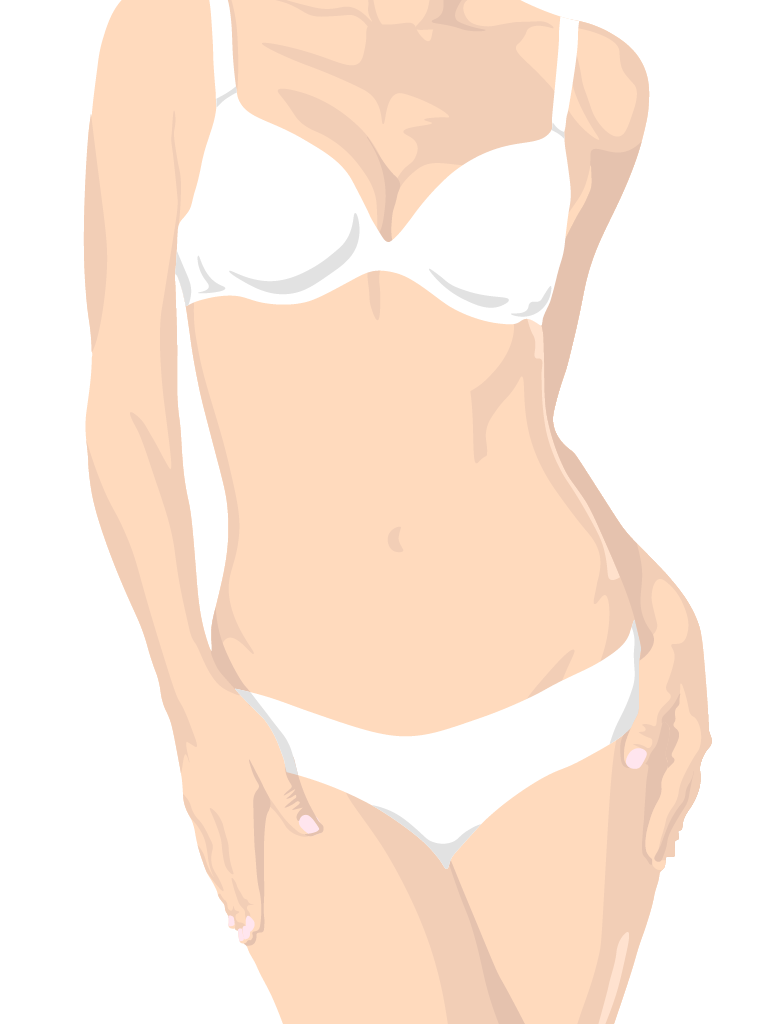 Face lift
Forehead lift
Mid facial lift
Neck lift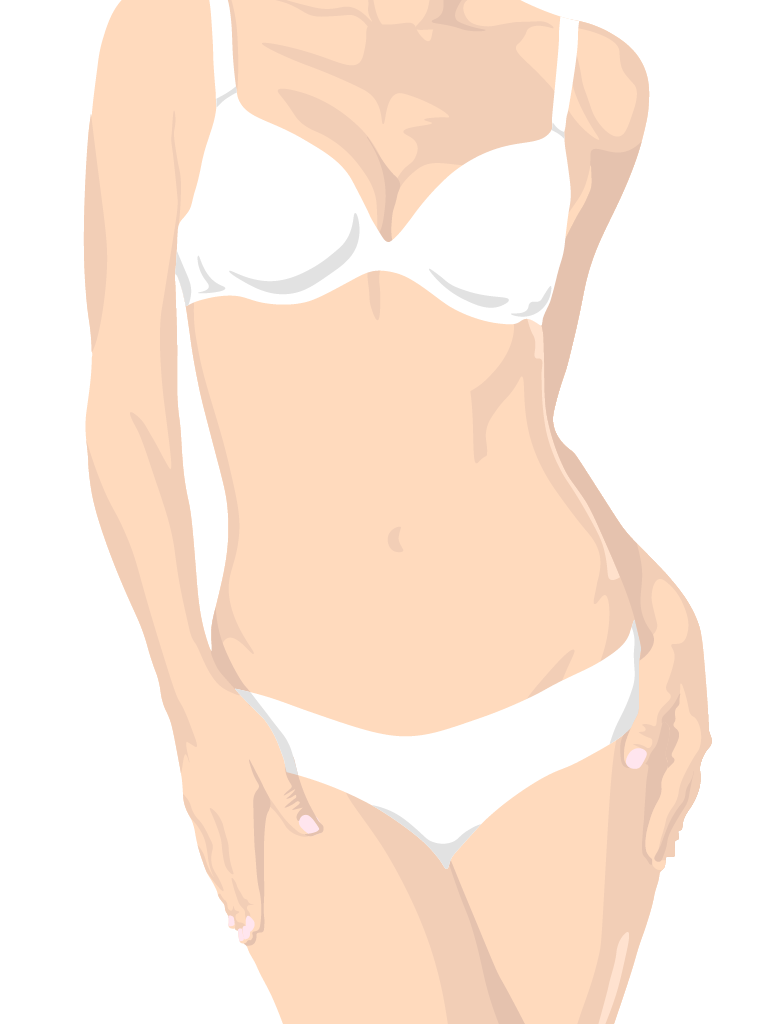 Blepharoplasty
Double Eyelid Surgery
Dermatochalasia upper and lower lid